<!!--INSERT TEXT BELOW--!!>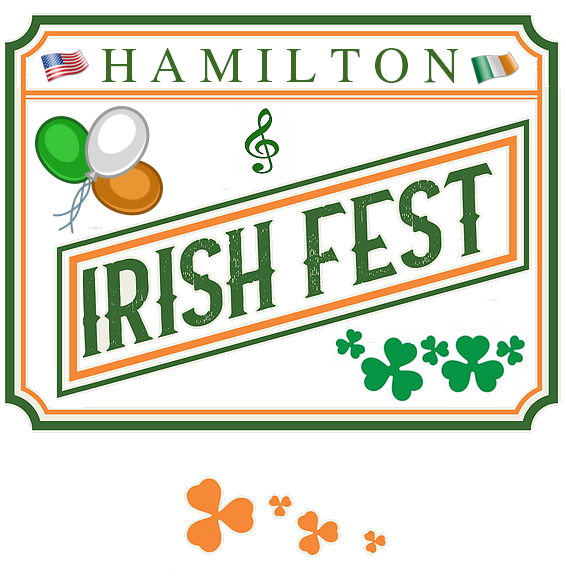 All persons attending the festival are advised that proper ID will be required to purchase alcoholic beverages. Under New Jersey Liquor Control laws, all alcoholic beverages must be purchased from the festival sponsors. Violators will be dealt with under the law. <!!--STOP. END OF TEXT.--!!>


<!!--INSERT TEXT BELOW--!!>

37th ANNUAL AOH IRISH FESTIVAL

ON THE GROUNDS OF



2419 KUSER ROAD, HAMILTON SQUARE, NJ 08690

ALL EVENTS ALL WEEKEND LONG ARE OPEN TO THE PUBLIC


FRIDAY NIGHT OCTOBER 1st, 7:00 P.M. TO 11:00 P.M.

FISH FRY/IRISH PUB NIGHT AT THE CLUB FEATURING "THE KENNEDYS"

IRISH MUSIC FESTIVAL WITH VENDORS, KIDS AREA, FIRE PREVENTION, FOOD and DRINK

SATURDAY, OCTOBER 2nd, 1:00 P.M. TO 9:00 P.M

FOOD, DRINKS & FUN!

RAIN DATE -- SUNDAY, OCTOBER 3rd



Admission is just $5 for adults and children under the age of 15 are free, when accompanied by an adult.

Food vendors will once again be on hand to provide festival goers many mouthwatering options. As the area's longest running Irish festival, the committee is proud to announce once again that the festival has an expanded free children's area from 1:00 PM to 5:00 P.M. We will provide many activities for the kids which include Fire Prevention hosted by the Hamilton Fire Department, free pumpkin decorating for the first 75 kids, and an expanded petting zoo. For those that love Irish Dance, the festival will feature performances by Justin & Erin Koltenicki's School of Irish Dance a Traditional and Contemporary Irish Dance School. The award-winning Trenton AOH Monsignor Crean Pipes and Drums will also play during the day.

Irish bands scheduled to appear include Celtic Connection and The Natterjacks. Music will be continuous from 1:00 pm thru 9:00 pm. Beverages (both alcoholic and non-alcoholic) will be available for purchase throughout the duration of the Festival. There will also be a 50/50 raffle; last year's winner took home $7,000.

Guests are invited to bring lawn chairs and blankets to sit back and enjoy two great days of Irish fun and entertainment. No outside food or drinks. No pets. Service animals ONLY.